News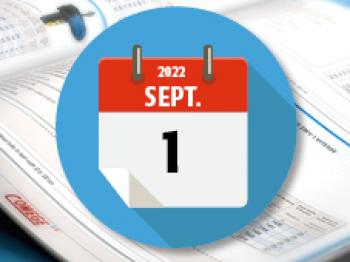 Price List 2022
22 Jul 2022
Dear customer,
As you know, since mid-March, we have been forced to provide you with a floating weekly price list updated every Monday, following the prices increases of steel and aluminium. From beginning of May, steel prices started to decrease and we immediately passed on this decrease in our price list.
During this difficult period of time for everyone, we have decided not to pass on any increase in our products' options and accessories as well as transport prices, even though we have faced significant increases in:
electrical components (motors, cables, radios, etc.)
energy (electricity, gas),
staff wages,
transport, with an increase in fuel bills,
gantry wheels, laser cutting, machining…
But now we are obliged to apply a 5% increase on all options and transport costs from 1st september 2022. Concerning standards products (jibs, gantries, spreaders, etc.) which have undergone successive increases since the beginning of the year, these will all be cancelled and we will revert to the basic tariff of January 2022 increased by 5%.
Eventually, between the 1st of January and the 1st of September 2022 our tariff will have increased by 5% on all products and by 10% on electric hoists and will remain valid until the end of the year.
Your sincerely.
Are you a retailer?
Open a free account and take full advantage of this site's functionality: configurator, technical notices, documents to download, and more…
Configurator
Login to simply configure your equipment in a few clicks!